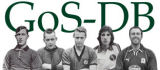 SEASON
1990-1991
MANAGER: David Kemp.
PLAYER OF THE SEASON: Kenny Brown.
DEBUTS: Paul Adcock, Andy Clement, David Cooper, Ryan Cross, Mickey Evans, Raphael Meade, Steve Morgan, Paul Robinson, Darren Tallon, Robbie Turner, Dave Walter.
FINAL GAMES: Kenny Brown, David Byrne, David Cooper, Adam King, Raphael Meade, Paul Robinson, Kevin Summerfield, Darren Tallon, Andy Thomas.
LOANS: Kwame Ampadu (Arsenal), Keith Edwards (Huddersfield), Brian McAllister (Wimbledon).