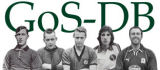 SEASON
1991-1992
MANAGER: David Kemp; Gordon Nisbet & Alan Gillett; Peter Shilton.
PLAYER OF THE SEASON: Dwight Marshall.
DEBUTS: Marc Edworthy, Stephen Jones, Dwight Marshall, Steve McCall, Kevin Nugent, Dave Regis, Morrys Scott, Peter Shilton, David Smith, Tony Spearing, Erik van Rossum.
FINAL GAMES: Andy Clement, Ryan Cross, Mark Damerell, Stephen Jones, Owen Pickard, Danis Salman, Morrys Scott, David Smith, Erik van Rossum, Dave Walter, Rhys Wilmot.
LOANS: Jeff Hopkins (Crystal P.), David Lee (Chelsea), Michael Meaker (QPR), Mark Quamina (Wimbledon), Tony Witter (QPR).