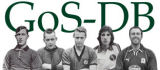 SEASON
1994-1995
MANAGER: Peter Shilton; Steve McCall; Russell Osman.
PLAYER OF THE SEASON: Marc Edworthy.
DEBUTS: Simon Dawe, James Dungey, Danny O'Hagan, Ian Payne, Mickey Ross, Sam Shilton, Peter Swan, Chris Twiddy, Paul Wotton.
FINAL GAMES: Steve Castle, Andy Comyn, Marcus Crocker, Paul Dalton, Marc Edworthy, Martin Hodge, Richard Landon, Jamie Morgan, Dominic Naylor, Alan Nicholls, Craig Skinner, Peter Swan.
LOANS: Phil Barber (Millwall), Darren Bradshaw (Peterborough), Phil Gee (Leicester City), Mick Quinn (Coventry), Graham Shaw (Stoke).