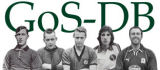 SEASON
1992-1993
MANAGER: Peter Shilton.
PLAYER OF THE SEASON: Steve McCall.
DEBUTS: Paul Boardman, Steve Castle, Marcus Crocker, Paul Dalton, Keith Hill, Warren Joyce, Jamie Morgan, Ray Newland, Gary Poole, Craig Skinner, Alan Walker.
FINAL GAMES: Paul Adcock, Mark Fiore, Kevin Hodges, Warren Joyce, Steve Morgan, Andy Morrison, Gary Poole, Dave Regis, Tony Spearing, Robbie Turner, Alan Walker.
LOANS: Richard Dryden (Notts Co), Lee Hodges (Spurs), Phil Kite (Sheffield Utd).