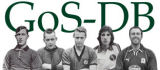 SEASON
1988-1989
MANAGER: Ken Brown.
PLAYER OF THE SEASON: Tommy Tynan.
DEBUTS: Martin Barlow, Kenny Brown, David Byrne, Greg Campbell, Darren Garner, Sean McCarthy, Gary Penhaligon, Owen Pickard, Calvin Plummer, Mark Stuart, Peter Whiston, Rhys Wilmot.
FINAL GAMES: Stewart Evans, John Matthews, Gary Penhaligon, Calvin Plummer, John Uzzell.
LOANS: David Campbell (Charlton), Alan Miller (Arsenal).