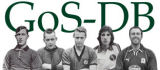 SEASON
1984-1985
MANAGER: John Hore; Martin Harvey 2; Dave Smith.
PLAYER OF THE SEASON: Tommy Tynan.
DEBUTS: Adrian Burrows, Russell Coughlin, Clive Goodyear, Gerry McElhinney, Darran Rowbotham, Kevin Summerfield.
FINAL GAMES: Mike Ham, Chris Harrison, Andy Rogers, Mark Rowe, Gordon Staniforth.
LOANS: Paul Bannon (Bristol R), Tommy English (Leicester City), Tony Obi (Aston Villa), Les Sealey (Luton).