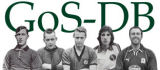 SEASON
1989-1990
MANAGER: Ken Brown; John Gregory; David Kemp.
PLAYER OF THE SEASON: Nicky Marker.
DEBUTS: Julian Broddle, Mark Damerell, Mark Fiore, John Gregory, Adam King, Danis Salman, Andy Thomas.
FINAL GAMES: John Brimacombe, Julian Broddle, Greg Campbell, Leigh Cooper, John Gregory, Mark Smith, Mark Stuart, Tommy Tynan, Peter Whiston.
LOANS: Jim Beglin (Leeds United), Dean Blackwell (Wimbledon), Mark Robson (Spurs).