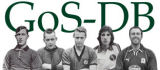 SEASON
1995-1996
MANAGER: Neil Warnock.
PLAYER OF THE SEASON: Mick Heathcote.
DEBUTS: Ian Baird, Chris Billy, Kevin Blackwell, Gary Clayton, Carlo Corazzin, Chris Curran, Nicky Hammond, Mick Heathcote, Chris Leadbitter, Adrian Littlejohn, Richard Logan, Kevin Magee, Ronnie Mauge, Dominic Richardson, Mark Saunders, Paul Williams.
FINAL GAMES: Ian Baird, Wayne Burnett, Steve Cherry, Simon Dawe, Nicky Hammond, Keith Hill, Kevin Magee, Kevin Nugent, Ian Payne, Mickey Ross, Sam Shilton, Chris Twiddy.
LOANS: Doug Hodgson (Sheffield Utd), Scott Partridge (Bristol C.), Andy Petterson (Charlton).