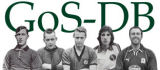 SEASON
2000-2001
MANAGER: Kevin Hodges; Kevin Summerfield 1; Paul Sturrock 1.
PLAYER OF THE SEASON: Wayne O'Sullivan.
DEBUTS: Danny Bance, Paul Connolly, Stuart Elliott, Sean Evers, Terry Fleming, David Friio, John Hodges, Jean-Philipe Javary, Romain Larrieu, Luke McCormick, Brian McGlinchey, Sacha Opinel, Jason Peake, Martin Phillips, Ryan Trudgian, David Worrell.
FINAL GAMES: Danny Bance, Martin Barlow, Adam Barrett, Stuart Elliott, Terry Fleming, Steve Guinan, Mick Heathcote, John Hodges, Jean-Philipe Javary, Chris Leadbitter, Sean McCarthy, Paul McGregor, Michael Meaker, Sacha Opinel, Wayne O'Sullivan, Jason Peake, Lee Phillips, Jon Sheffield, Ryan Trudgian.
LOANS: Robert Betts (Coventry), Paul Mardon (West Brom), Kevin Nancekivell (Tiverton Town), Lee Wilkie (Dundee).