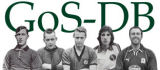 SEASON
1997-1998
MANAGER: Mick Jones.
PLAYER OF THE SEASON: Martin Barlow and Carlo Corazzin.
DEBUTS: Graham Anthony, Jon Ashton, Jon Beswetherick, Darren Currie, Earl Jean, Jon Sheffield, Phil Starbuck, Padi Wilson.
FINAL GAMES: Graham Anthony, Chris Billy, Gary Clayton, Carlo Corazzin, Darren Currie, Neil Illman, Adrian Littlejohn, Richard Logan, Danny O'Hagan, Mark Saunders, Phil Starbuck, Paul Williams, Padi Wilson.
LOANS: Barry Conlon (Man City), Lee Hodges (West Ham), Steve Woods (Stoke).