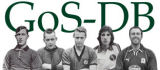 SEASON
2014-2015
MANAGER: John Sheridan.
PLAYER OF THE SEASON: Luke McCormick.
DEBUTS: River Allen, Aaron Bentley, James Bittner, Ryan Brunt, Peter Hartley, Carl McHugh, Kelvin Mellor, Ollie Norburn, Deane Smalley.
FINAL GAMES: Lewis Alessandra, River Allen, Jason Banton, Aaron Bentley, Dominic Blizzard, Marvin Morgan, Ollie Norburn, Nathan Thomas.
LOANS: Zak Ansah (Charlton), Alex Bray (Swansea), Tom Flanagan (MK Dons), Tareiq Holmes-Dennis (Charlton), Gethin Jones (Everton), Andy Kellett (Bolton), Olly Lee (Birmingham), Anthony O'Connor (Blackburn), Bobby Reid (Bristol C.), Drew Talbot (Chesterfield).