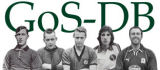 SEASON
2011-2012
MANAGER: Peter Reid; Carl Fletcher.
PLAYER OF THE SEASON: Maxime Blanchard.
DEBUTS: Durrell Berry, Maxime Blanchard, Ollie Chenoweth, Jake Cole, Jordan Copp, Luke Daley, Warren Feeney, Conor Hourihane, Matt Lecointe, Joe Lennox, Darren Purse, Jared Sims, Ladjie Soukouna, Isaac Vassell, Robbie Williams.
FINAL GAMES: Ollie Chenoweth, Jordan Copp, Luke Daley, Carl Fletcher, Romain Larrieu, Ladjie Soukouna, Simon Walton, Stephane Zubar.
LOANS: Will Atkinson (Hull), Paul Bignot (Blackpool), Steve Fletcher (Bournemouth), Ben Gibson (Middlesbrough), Jamie Griffiths (Ipswich), Ashley Hemmings (Wolves), Tom Hitchcock (Blackburn), Simon King (Gillingham), Alex MacDonald (Burnley), Craig Sutherland (Blackpool), Juvhel Tsoumou (PNE).