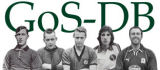 SEASON
1977-1978
MANAGER: Mike Kelly; Lennie Lawrence; Malcolm Allison 2.
PLAYER OF THE SEASON: George Foster.
DEBUTS: Brian Bason, Fred Binney, Keith Fear, Mark Graves, Martin Hodge, Tyrone James, Gary Megson, Steve Perrin, Brian Taylor, John Uzzell.
FINAL GAMES: Terry Austin, Geoff Banton, Paul Barron, John Craven, John Delve, Brian Hall, Mick Horswill, John Peddelty, Kevin Smart, Dave Sutton.