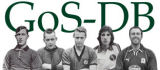 SEASON
1976-1977
MANAGER: Tony Waiters; Mike Kelly.
PLAYER OF THE SEASON: Neil Ramsbottom.
DEBUTS: Terry Austin, Bruce Bannister, Geoff Banton, Paul Barron, Dougie Collins, John Craven, Brian Hall, Jimmy Hamilton, John Peddelty, Neil Ramsbottom, Kevin Smart, Mike Trusson.
FINAL GAMES: Bruce Bannister, Dougie Collins, Peter Darke, Mike Green, Jimmy Hamilton, Paul Mariner, Hugh McAuley, Neil Ramsbottom.