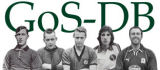 SEASON
1973-1974
MANAGER: Tony Waiters.
PLAYER OF THE SEASON: Ernie Machin.
DEBUTS: Milija Aleksic, Harry Burrows, George Foster, Brian Johnson, Paul Mariner, Billy Rafferty, Colin Randell, Alan Rogers, Dave Sutton.
FINAL GAMES: Mike Dowling, Neil Hague, Jimmy Hinch, Ernie Machin, Hughie Reed, Derek Rickard, Colin Sullivan, Alan Welsh.
LOANS: Dave Shipperley (Charlton), John Webb (Liverpool).