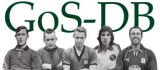 SEASON
1983-1984
MANAGER: Bobby Moncur; Martin Harvey 1; John Hore.
PLAYER OF THE SEASON: Gordon Staniforth.
DEBUTS: Dick Forbes, Dave Philp, Mark Smith, Tommy Tynan.
FINAL GAMES: Dick Forbes, Ian Pearson, David Phillips, Lindsay Smith, Mark Smith.
LOANS: Francis Cassidy (Watford), Neville Chamberlain (Stoke), Tony Kellow (Exeter), Neil Price (Watford), Bradley Swiggs (Liskeard).